Roofing Contractor
Serving the Atlanta, Georgia Area
Whether you are in need of a new roof installed or it's time to replace an older, failing roofing system, choosing a local roofing contractor can be a daunting task. At J & J Roofing, we understand that choosing an Atlanta area roofer who can be trusted to get the job done right (and on time) can be challenging. Established in 2005, J & J Roofing is poised to become that trusted Atlanta roofer you've been searching for. J & J Roofing provides the full gamut of roofing, siding and gutter services to keep your home's exterior looking and functioning great. Simply call (470) 205-2008 for a free quote.
---
Call for a FREE Quote
---
Dedication
We guarantee each client will receive the best service through our optimal quality policies for each project.
Vision
We strive to be the best roofing company providing first-class results matched with the best prices in the industry.
Mission
Our endeavor is to complete each job with dedication and perfection that generates long-term trust with our clients.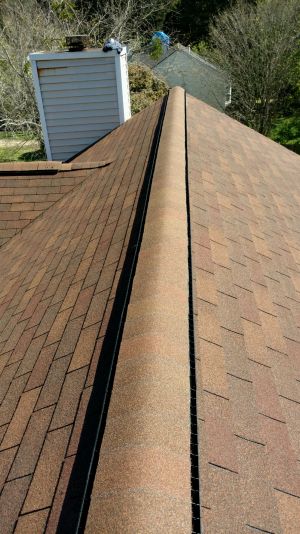 Homeowners in need of residential roofing in the Atlanta area rely on J & J Roofing's trained, professional roofing crews. When you schedule a consultation for a free roofing quote, you'll be presented with samples and pictures of the latest and greatest roofing materials, styles and options to choose from. Have questions? Just ask! We're happy to help you match your new roof to your current architectural styles and colors. Give J & J Roofing a call. We are happy to provide a fair quote to suit your Atlanta roofing needs.
J & J Roofing specializes in the following Atlanta area roofing services:
Roof Installation
Roof Repair
Residential Roofing
Gutter Installation
Soffit and Fascia Work
We tend not to notice our roofs until there is an issue. If you have noticed broken roof tiles, a leaking roof, or general disrepair, we can fix it! And when it's time for a re-roofing, we can handle that too, quickly and painlessly! Whether you have just experienced a heavy storm and high winds or are having trouble with a leaking skylight, J & J Roofing can help. It's best to repair damaged roofing systems as soon as possible to avoid penetration of water into your walls and support structures. Call (470) 205-2008 today for a quick response to your roof repair needs.
When you call J & J Roofing for a gutter installation on your Atlanta home, you'll receive qualified gutter installation technicians who are skilled and professional. From the first phone conversation to the final walk through, we'll ensure your satisfaction every step of the way. Your crew leader will be accessible throughout process and address any questions and the job isn't complete until you are fully satisfied.
---
Call for a FREE Quote
---