Gutter Installation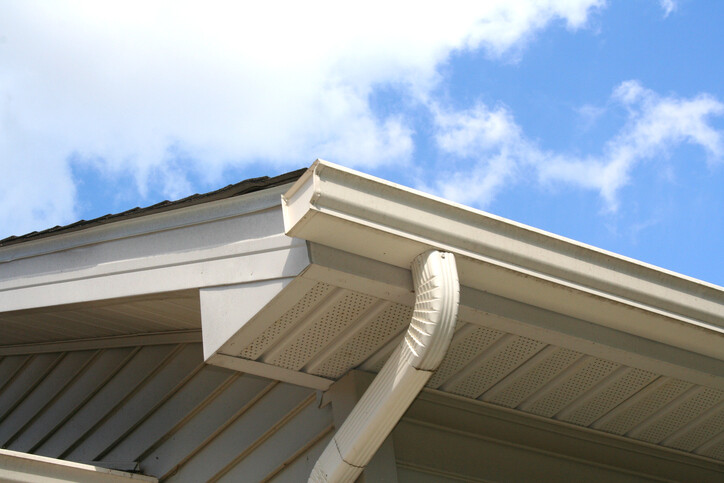 Gutters provide various benefits to your home, but if you either don't have gutters or if they're in need of repair, you could actually be putting your home at more risk. Gutters that are damaged or don't flow water properly could actually do damage to your roof, and this can cause a more expensive dilemma. This is why it's extremely important to facilitate proper gutter installation, and J & J Roofing is the right professional to choose from to help. If you need to replace your current gutters or if you don't have gutters and need some, then the experts at J & J Roofing should be your next call.
---
Call for a FREE Quote
---
How a Gutter Installation Process with J & J Roofing Works
Gutter installation is not the same for every house, and when you partner with J & J Roofing, you can expect the following gutter installation process:
Consultation: When you first call J & J Roofing, we'll come to your home and provide a consultation on what gutter fixes you may need or what type of gutter would be the best solution for your home.
Options: There is more than one type of gutter, and once we figure out the right solution for your home, we'll let you pick the gutter option style that you like best.
Quote: After you've made your selection, our team will provide you with a detailed quote that not only lets you know what it will cost but a timeline for your project.
Timing: Gutter installation requires plenty of detail, but we'll get the job done quickly so you can reap the benefits right away.
Benefits of Choosing J & J Roofing
With so many gutter installation companies in the area, it's hard to separate the good from the great. However, when you choose J & J Roofing for your gutter installation, you'll be getting one of the best companies.
Price: Not all gutter installations are priced equally, and our prices are always more affordable than the competition. Let our team provide you with a quote when you contact us at (470) 205-2008.
Service: Our team is committed to customer service, so whether you're just getting a quote or having us install new gutters, you'll be appreciative of the service you'll receive.
Experience: Our team has been in business since 2005, so you can count on our 18 years of experience to deliver the best gutter options and best gutter installation service in the area.
Time: Your gutter needs are important, so we do everything we can to work around your schedule and your needs while providing timely service.
Contact J & J Roofing Today
When it comes to professional gutter installation, J & J Roofing is the company to choose. Contact our team today to schedule your consultation with us and get the best possible service you deserve.
---
Call for Fast FREE Quote
---